Cardiac Science
Check out our designated website for further AED news and product details.
Sudden Cardiac Arrest (SCA), commonly known as massive heart attack, happens when the heart suddenly stops beating normally. While there are many contributing factors, SCA can strike people any time, anywhere, and at any age; even a seemingly healthy person can suffer from SCA without warning. According to the American Heart Associaton (AHA), as many as 50% of SCA victims have no prior indication of heart disease.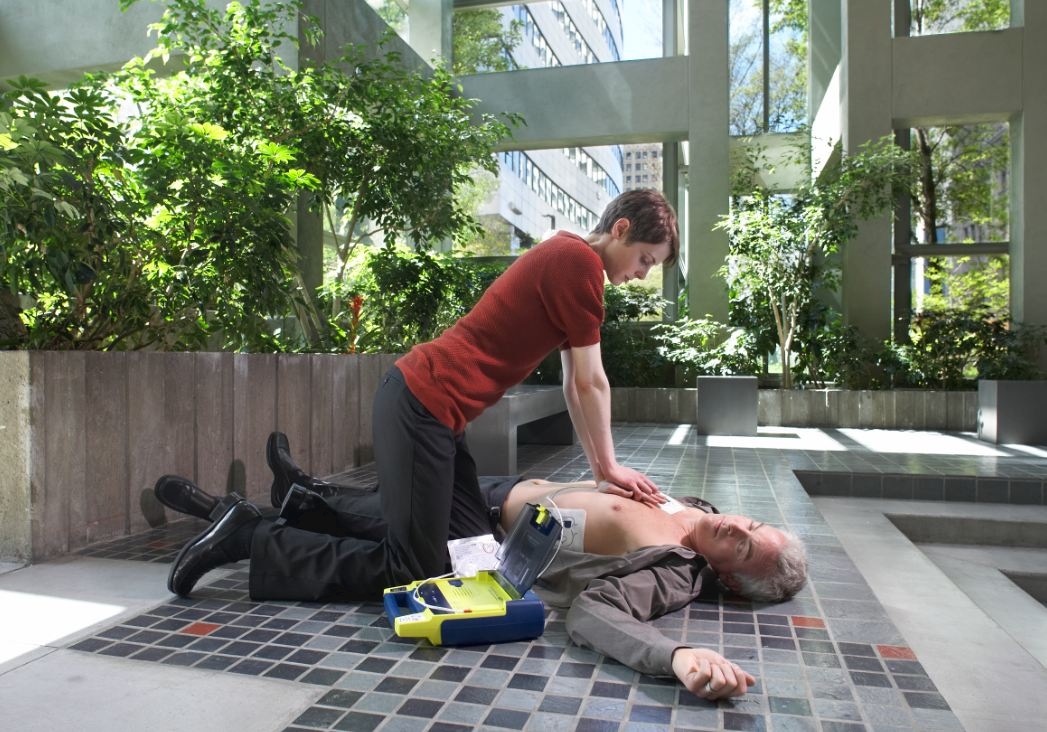 SCA kills more than 450,000 Americans each year, making it the #1 health care problem and leading cause of death in the United States and #2 killer in Asia. In 2016, an average daily number of 50 people were caught in cardiac arrest in Hong Kong, of which 40% happened without warning and the mortality rate is over 30%.
Death from SCA is sudden and unexpected, occurring instantly or shortly after the onset of symptoms. However, in many cases, SCA can be reversed with early defibrillation -- the use of an Automated External Defibrillator (AED) to shock the heart back into normal rhythm by means of an electric current.
To be most effective, defibrillation must occur as soon as possible after the onset of SCA. Each minute of delay in delivering a defibrillation shock to a cardiac arrest victim reduces the chance of survival by 10%.
Cardiac Science offers AED device solutions for your needs, whether in a government, corporate, or school environment.
All Cardiac Science Powerheart® AEDs support 2015 AHA & ERC CPR guidelines.