REVEEL
Super-elastic arms provide strength and rigidity
Dilating tip allows rapid introduction
One-step handle - fast and easy to actuate, set up, and remove
Effective retraction achieved in 30 to 50s
Unparalelled Visualization
Shaped for an unobstructed view, REVEEL offers superior exposure of the operating site an is optimized for large, fatty livers. The 90mm harp shape and the rigid centeral I-beam enable the liver to be well mobilized and prevent the left lobe from flopping into the field of view.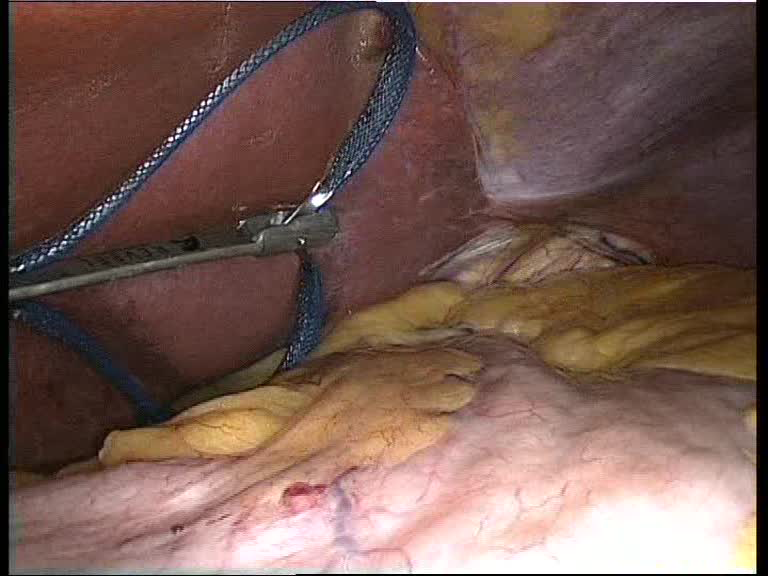 Gentle
REVEEL's patented retraction surface features active traction - a composite material that really "sticks" to the liver and stops it from sliding around during the procedure. The combination of active traction and the unique harp shape forms a strong, yet accommodating structure that allows truly gentle retraction.
Percutaneous
There is no need for additional tractors when using REVEEL. With the same diameter as an industry standard 5mm cannula, REVEEL's profiled tip facilitates easy, low-force insertion, whilst the internal seals help maintain pneumoperitoneum and prevent messy fluid leaks.
Do Not Crush
Active traction creates a retraction surface with a coefficient of frictions (COF) 171% greater than traditional metallic retractors. A high friction interface means: less retraction force; reduced possibility of inadvertent crushing of the liver; less slippage; and less frustration for the surgeon.