USCOM 1A
Non-invasive haemodynamics
Beat-to-beat cardiac output and stroke volume
Over 20 real-time parameters of cardiac function
Measures both left and right sided cardiac output
USCOM measures blood flow across the heart valves using continuous wave Doppler ultrasound. It is the only truly non-invasive, accurate system of haemodynamic measurement.
In addition, the USCOM 1A is:
Simple to use

Portable

Safe, accurate and well validated

Can be operated by physicians, nurses and paramedics

Cost effective with no consumables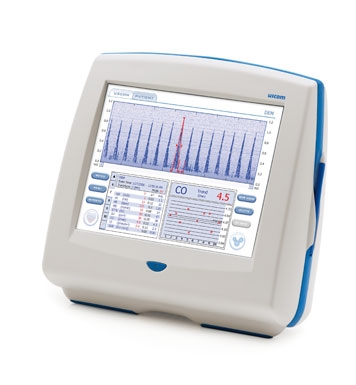 USCOM uses high fidelity continuous wave Doppler to accurately measure cardiac flow. Continuous wave Doppler is the most accurate and reproducible ultrasound modality with a sensitivity to change in the order of a few percent. Unlike pulsed wave Doppler, it is easy to use and more reproducible.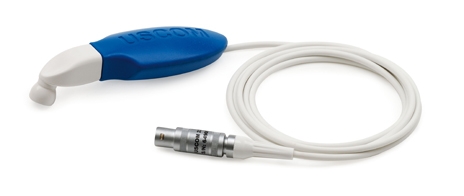 USCOM's divergent beam transducer operates at a frequency of 2.2.MHz. it can be used to target the pulmonary and aortic valves on adults, pediatrics, infants and neonates.
USCOM has many applications across multiple clinical disciplines.
Primary application: Pediatrics, ED, ICU
Other applications: Pregnancy, Anesthesia, Haemodialysis, Burns, etc.