MiraQ
Improved surgical outcomes
Transit time flow measurement (TTFM)
User-friendly and flexible
The MiraQ™ System combines ultrasound imaging and transit time flow measurement (TTFM) in a single system that is specific designed for different types of surgeries.
MiraQ uses Medistim's flow measurement and L15 high-frequency ultrasound Imaging Probe to provide high-resolution images and a complete quality assessment.
MiraQ Cardiac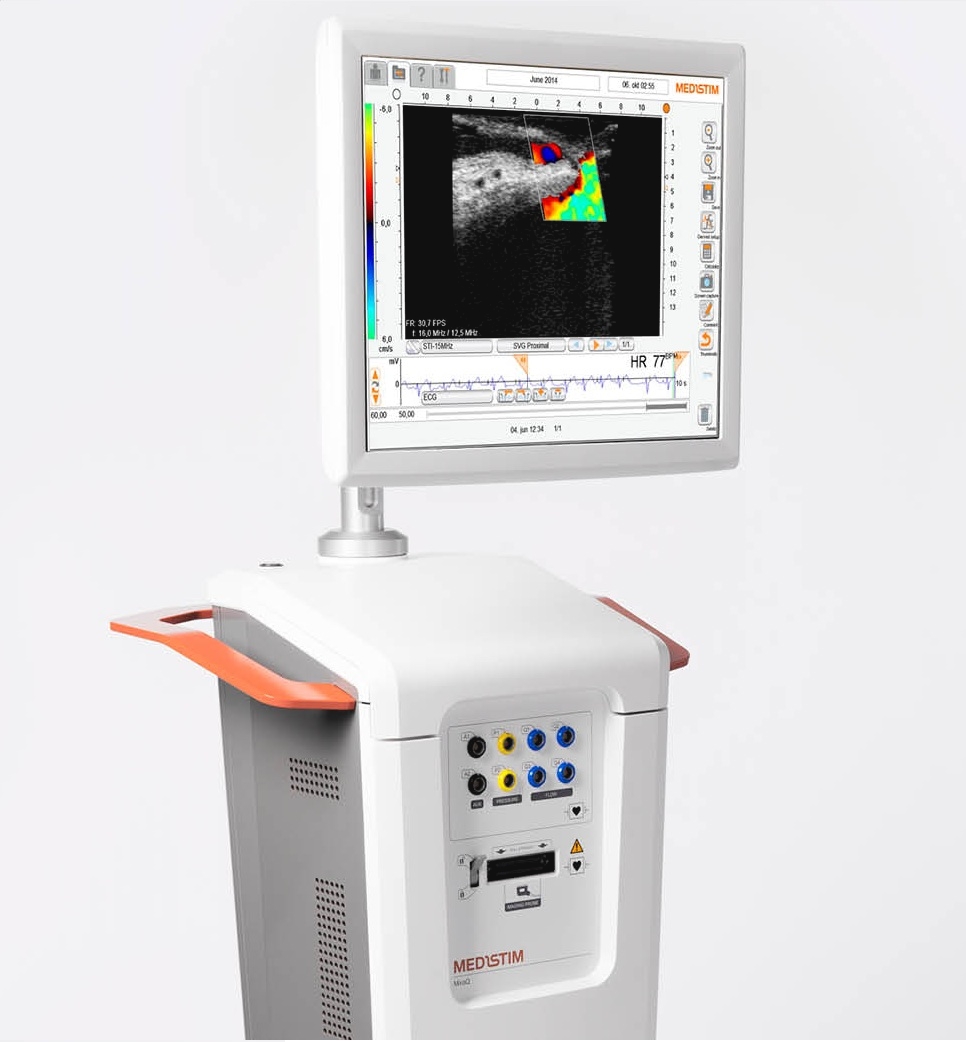 Specially designed for cardiac surgery, the MiraQ Cardiac system has built-in software protocols for guided workflows to help check grafts and anastomoses during cardiac surgery.
Epicardial Imaging - provides a simple, fast and safe imaging of coronary stenoses and graft anastomoses, providing immediate feedback on the quality of CABG surgery
Epiaortic Imaging - provides a sensitive, direct diagnosis of aortic disease and contributes to reduced rates of major adverse cardiac and cerebrovascular events (MACCE) following surgery.
MiraQ Vascular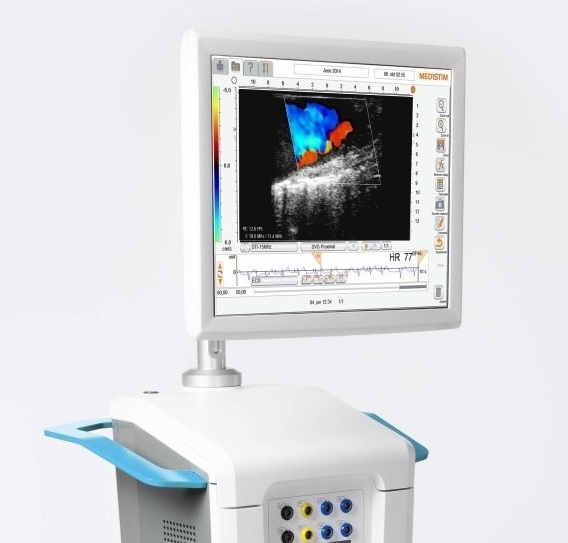 The MiraQ Vascular system provides objective, quantifiable feedback on how well a graft is functioning during an operation. All surgical findings can be documented through the flow tracings and images provided by the system.
The MiraQ Vascular system can improve patient quality of life and reduce reinterventions during Carotid Endarterectomy (CEA) and peripheral bypass surgery.
MiraQ Ultimate - combination of both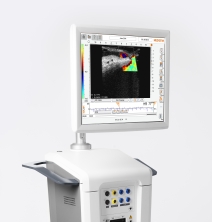 The MiraQ Ultimate system is designed to meet the needs of both vascular and cardiac surgeries. Combining the spatial information from intraoperative ultrasound imaging and quantitative data from TTFM, the system enables surgeons to perform a prompt and accurate assessment and revise the graft when necessary.
Click below links for product brochures: